OVER 40 YEARS OF EXPERIENCE
THE KINGS OF OLD SCHOOL
Professional DJ & MC company that performs around the world. Let us entertain your guests at your next event!
About Us
The Kings of Old School are located in New York City and have been in the entertaining industry for over forty years. Serving you more than just music, our goal is to make your event one you and your guests will never forget.
Quality Music Entertainment At Its Best
Specializing in bringing back the memories of days when music and partying was fun, we have the hits you're looking for. Our music library is filled with all the hits from 1950 to today's chart topping Motown, Oldies, Classics, R&B, Hip Hop, Reggae, Calypso and Latin hits. From an elegant, classy affair to a fun-filled party complete with nightclub-style lighting effects. The Kings of Old School has it all.
A Cheap DJ Is Not Always The Best DJ
Yes we know there are many other DJ's who are cheaper than we are. However, our service, our reputation and your satisfaction is what you're paying for. You can count on all your events being done by veteran radio host Maurice "The Voice" Watts, along with one of our top DJ's.
Taking all of this in consideration you can count on knowing that your event will be successful.
Client Testimonials
Amazing
Thank you very much for making our 50th family reunion a smashing success! I enjoyed the music! Loved the old school music, loved everything! This was off the hook!
Danita
Washington, DC
Our 50th Family Reunion
Just want to say how great you were when you did the music for our 50th Family Reunion. Everyone had a great time. You really were excellent and would not hesitate to recommend you to anyone who's into "Old School" music!
R. Rubio
Woodbridge, VA
You are truly "THE BEST
Maurice and Howie D, thank you so much for playing at our 50th Family Reunion! You had EVERYONE dancing (young and not so young) and we had a great time… actually it was the best dance we ever had! I am still in pain (LOL)! Even more than the music, you were professional and dependable. You will always be our DJ and MC of choice! From listening to your music station, I knew you were good but after seeing you live… you are truly "THE BEST"! As one of my cousins said, you were "SLAMMIN"!
Debrah Crawford
Freehold, NJ USA
THE MUSIC WAS GREAT!
HEY MAURICE, THE MUSIC WAS GREAT!!!! YOU ARE SOoooo GOOD.KEEP UP THE GOOD WORK.IF I COULD JUST GET YOUR FAN CLUB STARTED,I'LL TAKE IT TO THE LIMIT!!!!!! LOVE YA!
Judy Cook
Newark, NJ
Good luck in your endeavors
Maurice and Howie, Good luck in your endeavors. You guys are great.  The party was terrific but you guys ROCKED as usual. Keep up the good work. God Bless.
Sarah
Pittsburgh, PA
Thank You
Thanks for helping to make our reunion a little more memorable
sandy ansari
West New York
Great job done
Just wanted to say Thank You for the great job done at our 50th Douglass Reunion !!!!
Leilani
Temple Hills, MD
You guys are great
You guys are great at what you do. You two have a chemistry together that's one in a million. I've seen you two in action and it was a sight to behold. Howie D you are a great DJ and Maurice you are a great crowd motivator. You two take partying to another level. I wish you two the best of luck in all your future endeavors, and if you guys are there, Im there for sure
Yondias Hill
Bronx, NY
The Best!!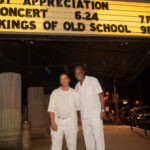 The Kings of Old School are the Best in getting the party started and keeping the party going until the end. Our organization has utilized their services countless times. And, have them scheduled this year as well.
Vannessa Jordan
Galloway, New Jersey
The true King of old school music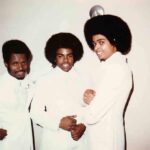 Maurice Watts and Howie D are the true legend, they can rock a dance party till the break of dawn.
Joel Sanderson
Jamaica NY
WONDERFUL JOB!
The Kings of Old School recently hosted our 50th Family Reunion and they did a WONDERFUL JOB! We had people of all ages (as you can imagine) and they really knew how to keep the crowd moving! (and we can be a difficult crowd). Thanks again "Kings" for a great party!
MM
Valley Stream, New York USA
Keep Keeping On!
You guys just keep on keeping on! I know the future holds alot for you both. Good Luck.
Vivian Taylor
NY
I've never dance so much in my life.
Hi guys, just wanted to say hello and thanks for making our event one I'll never forget. I'm sure all of the operators for 911 had a great time. If they didn't then it's on them…. I've never dance so much in my life. Can't wait for the next one to get here.
Nina
Brooklyn, NY
You're Sooooooooooooooo Good
Hey guys:
If you wasn't soooooooooooooo good I would not give you the opportunity to play at my daughter graduation party.
Keep up the good work
May God continue to bless you Guys see you in June.
Yvonne Stovall
Bronx, NY
I loved the sounds!
You guys played the best Old School music that I have ever heard at a party. Thanks for taking us back. I loved the sounds! Keep up the great work!
Mary Leonard
Lithonia, GA USA
LET US HOST YOUR NEXT EVENT
CALL (917)545-2169